Enterprise Risk Magazine
The official publication of the Institute of Risk Management, Enterprise Risk Magazine is the leading quarterly title for enterprise risk professionals, entrepreneurs, business owners and chief executives, with a
digital footprint of over 15,000.
The majority of IRM members receive their copy of Enterprise Risk at their home address; however, you could also subscribe to a digital version. The magazine is also distributed globally across various segments of stakeholders.
As the magazine of the IRM, it is an essential read to keep members informed of the institute initiatives as well as leading industry thought and debate. It is also a 'must read' for those involved in enterprise risk management (ERM) from board level down, including business owners and entrepreneurs looking to implement or enhance risk management functions in their organisations. Add this to your subscription list of business magazines in India.
Enterprise Risk Magazine
Geographically, the magazine has a global reach and includes regular features on different countries and regions.
Editorial subjects cover the whole spectrum of risk-related topics, including
employment and people; supply chains; risk management tools; political risk;
information technology and information systems; emerging risk; crisis; careers and recruitment; security; and compliance. Enterprise Risk covers all commercial and not-for-profit sectors from financial services to oil and gas, from public sector to retail, with the editorial that draws on the expertise of one area and reviews how it can be applied to all.
Whether you see risk management as your profession or as a key skill, IRM membership can support you throughout your career.
Membership provides you:

Information

Networking opportunities

Recognition

Information

Networking opportunities

Recognition
IRM's Risk Predictions 2021
The year 2021 may not turn out to be as surprising as 2020 but it will be as volatile. ...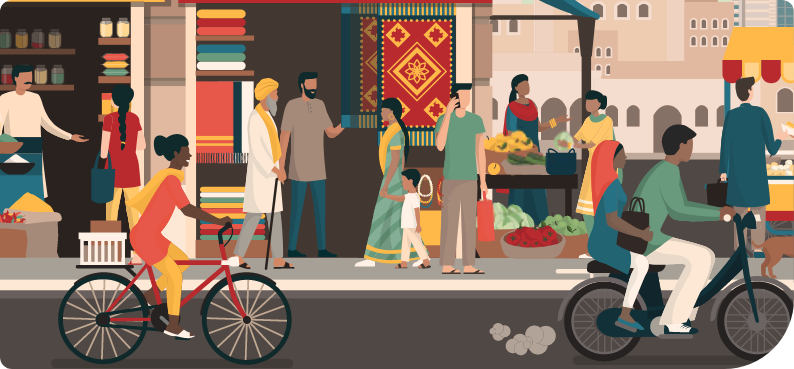 Subscribe to a digital copy here
Advertising in the global magazine
Click here
to know more about advertising packages.
Membership