Here's what IRM qualified students and professionals have to say about the qualifications and examinations
When the pandemic hit, I was out of opportunities. I wanted to pursue my studies further but I was confused. Given the current COVID -19 pandemic. Enterprise Risk Management felt relevant and made me realise that every manager is a risk manager. I successfully cleared my level 1 examination and I am looking forward to taking the level 2 examination as well. The live study support sessions and study material provided by IRM helped me a lot to achieve this goal and the trainers who took these live sessions were equipped with their subject knowledge. The study support sessions helped me understand the concept of enterprise risk management in an easy language and the relevant case studies provided me with a practical insight of the subject. I would recommend people to follow IRM India Affiliate's social media handle to gain more insights on enterprise risk management and receive regular updates on exam deadlines and announcements. If you are planning to become a risk ready leader in your organisation, then I would highly recommend IRM's globally recognised level 1 examination.

Rishika Kaushik
Level 1 Qualified
University of Delhi
IRM's Level 1 examination has equipped me with a strong foundation of the fundamentals of enterprise risk management. A major highlight has been the live study support sessions conducted by subject experts; being one of the basis of interpreting the application of enterprise risk management across a spectrum of situations. This qualification has broadened my understanding of the importance of enterprise risk in an organisation and facilitated my knowledge on how to incorporate enterprise risk management into all prospective decisions. My experience has been beyond enjoyable because of the constant support of the IRM India Affiliate team throughout this journey even during these challenging times.

Anaisha Divwala
Level 1 Qualified
The University of British Columbia
IRM's Level 1 examination has helped me to understand enterprise risk management and its various applications. Studying for the Level 1 examination has given me an insight into and a fresh perspective on how to deal with risks involved across the organisation while undertaking various day-to-day operations. The live study support sessions and the comprehensive study material covered a lot of case studies, which made it easier to relate to real life application of ERM.

M.S.Nithish Kumar
Level 1 Qualified
Sri Ramakrishna Polytechnic College
Going through IRM's Level 1 Examination has given me a very strong foundational understanding of global risk frameworks. I now look at the day to day role as a risk professional in a very structured manner. What really helped me was the live study support sessions and the exercises which complemented the study material. My one tip to the future cohort members would be - different risk frameworks and terminologies can seem deceptively interchangeable so focus on understanding the concepts.

Toral Varia
Level 1 Qualified
Senior Risk Intelligence Analyst Target Corporation
I gained great knowledge and experience from the live training session conducted by an experienced tutor for the exam. The global study reports were an eye opener, not just for risk management but also as general knowledge. I am sure that the Level 1 exam and further IRM levels will add a feather in my professional cap.

Shital Tilak
Level 1 Qualified
Manager HDFC Life
I have been wanting to join the field of risk management for a really long time. Luckily during these uncertain times I got to know about IRM and I instantly knew that it was perfect for a kick start. IRM's Level 1 gave me a good introduction to risk management and the interactive study sessions made it relatable and engaging. Looking forward to the next levels.

Suchismita Ghosh
Level 1 Qualified
NMIMS Indore
The VUCA world that we live in has prompted increased interest and focus on Risk Management. IRM being the premier institute for qualifications and networking on risk management has definitely aided me in my journey to becoming a well-rounded Risk Professional. Look forward to working with the IRM and my fellow Risk Professionals in India to help further develop the profession of Risk Management in our country

Vighnesh Chandrasekar
GradIRM Level 3 Qualified
Aditya Birla Insurance Vellore Institute of Technology
The IRM Qualifications have been a turning point in my professional journey and acted as a career catalyst; giving me a clear direction of travel for achieving success and growth over the last 3 years as a leader in the field of Risk Management.

Abhishek Paul
Level 5 Qualified
Vice President, Risk Hub India NatWest Group Aligarh Muslim University
The business environment is more dynamic than ever. New risks never thought of before challenging the society and business at large, and therefore Risk Management is the need of the hour. My confidence in IRM Qualification has only increased with time since I was able to apply, utilise and test the knowledge in my professional endeavors. One of the great advantages of IRM qualifications is access to the IRM community and its strong global network and diverse International expertise.I still remember way back in 2005 being one of the exam candidates in New Delhi when there were only a handful of IRM members in India. I have transitioned from being a Student Member to an IRM Examiner.

Sanjiv Rathi
CMIRM Level 4 Qualified
Insolvency Resolution Professional, IBBI Registered Valuer Asian Institute of Management
Economic downturn coupled with a pandemic crisis makes it very important for the enterprise to focus on business continuity and survival. IRM gives you a holistic approach by understanding enterprise risk overall. I'm glad to seek this qualification at such a time where the world around is so uncertain. IRM focuses more on practical approach rather than theoretical approach and I look forward to pursuing the next levels.

Upasana Bhatt
Level 1 Qualified
Management Trainee at ET Now Pursuing Undergraduate Studies FLAME University
The IRM qualifications are relevant as IRM keeps up with the changing times and offers relevant training and support to equip aspiring risk managers and organisations with a set of tools and perspective. My journey began with my first job at IDBI (a premier financial institution) in the project finance department which involved evaluating project loans for corporates. These decisions involved assessing the technical, economic, social, financial, legal aspects and the associated risks and mitigants. I passed the certification course, in June 2000. Over the years, I have had the opportunity to learn, unlearn, practice risk management in the multiple roles that I got to do. The IRM Community is a fairly global and robust network, ever willing to support as needed.

Vishweshwer Rao Perka
CMIRM Level 4 Qualified
Chief Operations Officer India Alliance
The IRM's certification in ERM gave me an objective view of risks and opportunities, understanding of the tools, methodologies and thinking about the art of risk management. The course content is very exhaustive and there are plenty of resources provided to support the learning. The study material opened my mind to a broader spectrum of considerations to consider in managing business risks which ensures risk managers deliver value to their organization. It's definitely one of the wisest investments I have made for my professional development and I would urge all risk professionals to consider it.

Abhishek Mittal
IRMCert Level 2 Qualified
General Manager - Strategic Risk Management and R&D Operations GSK Consumer Healthcare India IIM Bangalore
Pursuing the IRM qualifications was not only extremely rewarding but also eye opening. IRM's qualifications bridge the gap, by introducing and bringing this ever growing, highly lucrative and most importantly very necessary skill into mainstream education. As a result of securing a rank at the Level 1 examination, not only have I received placement offers, but It has also played a pivotal role in enhancing my profile which has led me to receiving a scholarship and award at University. I am grateful for IRM to have opened multiple doors of opportunities for me and am looking forward to pursuing the next levels, and reaping the benefits!

Vishesh Wadhwa
IRMCert Level 2 Qualified
Pursuing Undergraduate Studies Jai Hind College
Experience in preparing for the IRM exam was remarkable. The amount of knowledge I gained through the free study sessions was tremendous. As I am currently pursuing CA , studying enterprise risk management acted like a catalyst for me. The exam coach was very cooperative and explained everything with so much ease. I hope to opt for level 2 which will further enhance my abilities after clearing my Inter CA exams.

Vinit Jain
Level 1 Qualified
Pursuing Undergraduate Studies and Chartered Accountancy HR College of Commerce & Economics
Having completed my level 2 I can proudly call myself Arjun Chaturvedi, IRMCert. Studying the IRM's global qualifications has helped me to not only widen my horizons but to gain immense insight in the subject. I was able to prepare with the help of the comprehensive study material, ebook, the IRM portal and the additional case studies which ensured that I not only learnt the theory but was able to apply the knowledge gained to real world problems. My journey was splendid where I was very well guided by the module coaches who explained all topics at length which helped me build my risk perspective and set the foundation for me. I would highly recommend all to take up IRM's qualifications as this will ensure an holistic development of you as a person and would give you great insights about the events which are shaking the world.

Arjun Chaturvedi
IRMCert Level 2 Qualified
Pursuing Undergraduate Studies Mithibai College
IRM has helped solidify my understanding of risk and how it affects a business. Current scenario, when risk management is so crucial and organizations are doing it just for the sake of compliance, I learned how to shift the risk culture of an organisation by making risk embedded decisions. I relished the study support sessions delivered by IRM experts in preparing for the IRM Level 1 exam.

Abhishek Singh
Level 1 Qualified
Pursuing Postgraduate Studies IIM Sirmaur
Enterprise Risk Management is an area where I always wanted to enhance my knowledge. My current organization nominated me to appear for IRM's Level 1 examination. The Study Support interactive sessions helped me to strengthen my fundamentals on the practical approach to ERM. The study material handbook helped me gain knowledge in the area of ERM in a structured manner with a holistic approach. My overall experience with Level 1 examination was great and I am looking forward to being a part of this prestigious institute for further enriching my knowledge as a risk professional.

Suman Pahari
Level 1 Qualified
AVP, IndiaFirst Life Insurance Co. Ltd.
I completed my level 1 examination in December 2020 alongside my undergraduate degree. Studying for the IRM's level 1 has helped me develop my critical thinking and I can now apply the theories, frameworks and methodologies learnt to various situations. The study support sessions were so interactive which enabled me to voice my thoughts and delve in some great discussions. I hope to continue on this path that I have embarked on and become a certified fellow someday.

Chaitanya Agarwal
Level 1 Qualified
Pursuing Postgraduate Studies SDA Bocconi Asia Center, Mumbai
IRM Level 1 Examination in Enterprise Risk Management really helped me understand the foundation of risk management and helped me secure a job in the industry.

Sameer Kapoor
Level 1 Qualified
Analyst CreditCheck Partners Private Limited HR College
IRM provides a very good platform to pursue your dream as a risk manager.

Priyank Ambar Gharote
Level 1 Qualified
Manager BD Head (Maharashtra, East & North East India) - Power & Natural Gas Kreate Energy
I wanted to understand the nuances of financial risk management. I had done my MBA with finance specialisation and had gained experience within the Enterprise Risk Management domain. This looked like a good professional certification to pursue. While studying this course I could understand the timeline of how ERM evolved over time and how the nuances of risk management might change across the globe depending upon the particular International standard (or standards) a company benchmarks itself with. With respect to financial services, understanding major world events with detailed analysis presented as case studies was quite interesting and informative. IRM provides many resources to prepare for the exam. These resources are helpful for someone who has little to no experience in this domain. For people who have good experience in this domain, these resources are very well curated and one would enjoy reading them. Especially the two course books which IRM provides with the course material are quite good and they should be completed before picking up the study guides for respective modules.

Animesh Deshpande
IRMCert Level 2 Qualified
Management Consulting Analyst, Accenture, India
I have completed my post-graduation and the IRM Level 1 Examination. I'm able to think more from a risk perspective and confident of applying IRM learnings in my career.

Kunal Toshliwal
Level 1 Qualified
Flame University, Pune
I have completed my post-graduation and the IRM Level 1 Examination. I'm able to think more from a risk perspective and confident of applying IRM learnings in my career.

Anvay Joshi
Level 1 Qualified
Christ University, Bangalore
My journey of IRM Level 1, right from when I started the course till the time I gave the exam, was very fulfilling and enriching. Coming from an ERM background enabled me to understand and appreciate the comprehensive nature of the course, study sessions and the exam. In a short span of time, I have been able to apply the theory and real-life examples I learned to my role, and this has definitely facilitated an enhanced contribution from my end to risk management in the company. I am beyond thankful for this opportunity and thrilled to have secured an All-India Rank 1 in an exam from such a prestigious institute. All in all, my success was attributable to my hard work and the right guidance from IRM India Affiliate.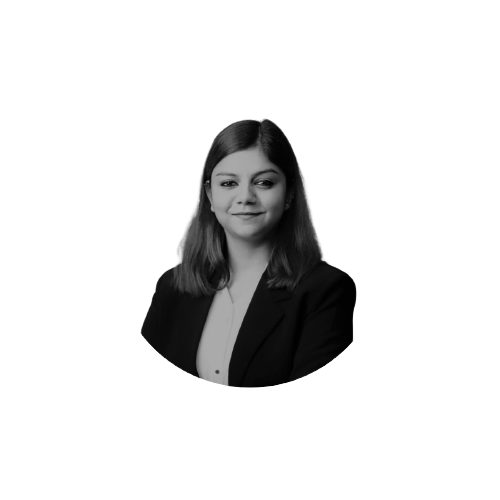 Sakshi Verma
Level 1 Qualified
Senior Associate, Enterprise Risk Management at Mindtree Ltd.
IRM's study material provides me with versatile frameworks to tackle all kinds of risks in an organisation. The insight taught during these study sessions were absolutely practical and relevant in today's world. IRM's Level 1 exam tests you on real-life case studies which makes it completely application based and fun to learn!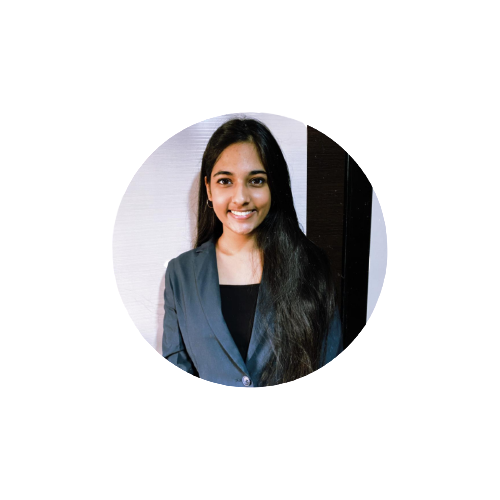 Komalpreet Kaur Kalra
Level 1 Qualified
Economics Student, KC College, Mumbai
My journey with IRM started when I decided to go ahead with Level IRM's Level1 certification in Enterprise Risk Management. I am very happy and satisfied with the way the institute facilitates the entire certification program, starting from sharing study material and organizing the 8 hours online session by Professional Trainer. Throughout the course, Trainer has encouraged open and relevant discussion, sharing experiences, and promoting continued development outside of the course itself. The entire program was well executed and has great learning in terms of applying to real situations pertaining to risk, especially in the current pandemic like situation.
I have 12+ years of experience and primarily worked in the financial industry, this course has helped me to learn how to build and enhance organization resilience as a way to respond to new and future challenges.
My only recommendation to future IRM Level 1 candidates is to just go through the study material thoroughly and be attentive in Online sessions and you are good to go!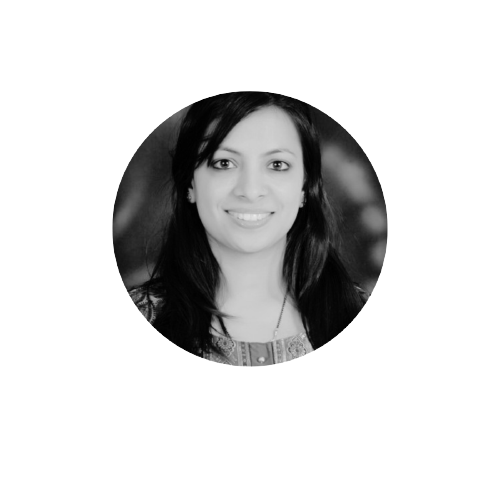 Bhawna Aneja
Level 1 Qualified
Senior Manager - Operational Risk