Introduction to Risk management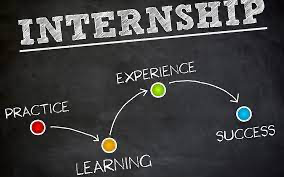 The process of recognizing, measuring, and treating loss exposure in property, liability, income, and personnel is referred to as risk management. An intern in risk management can learn about risk management in-depth, as well as how to interact across industries and respond to client needs. They are involved in all elements of customer credit management, including deals and financing operations.
What distinguishes the risk management industry?
Few graduates enter the risk management field right immediately because it is a difficult field with various jobs and responsibilities.
Importance of this sector
Risk management, which involves dealing with all potentially dangerous variables in professional decision-making, is becoming increasingly important to the survival of both private and public sector organizations. Specialized firms advise clients on how to plan for the future, bringing foresight to practically all aspects of daily and investing activity.
The risk manager is in charge of negotiating with senior business leaders regarding logistics, financial opportunities, IT, health and safety, and other potential outcomes that depend on professional or system-based relationships.
As the business world becomes more complex and numerous digital frameworks spanning continents and cultures, risk management as an asset becomes more important for savvy entrepreneurs. Therefore, there is a great need for graduates to take advantage of the current momentum.
Even though it is "hands-on," the internship is similar to the instruction an intern would receive in an educational setting.
The internship is for the employee's benefit;
The intern works under the supervision of current corporate employees and does not take the place of other salaried employees.
The intern brings no immediate benefit to the business (and may even be detrimental in some situations).
Types of sectors –
Compliance
Consumer and Wealth
Financial Risk
Non-Financial Risk
Risk Integration
Enterprise Risk
Risk Testing
Corporate Risk
Enterprise Risk Management – Model Risk Management and Validation (MRMV), for example, is a governing function that performs independent oversight operations such as model identification, certification, determination, classification, inventory management, validation, review, issue remedial testing, and related activities. An analyst should anticipate being involved in a variety of data risk projects, such as improving reporting capabilities, collaborating with business partners, and improving data, technology, and automation processes. The analyst would most likely assist with model governance and validation test work for Risk Rating models.
Compliance and Regulatory Risk Management — This field allows you to hone your intuition in areas like Financial Crimes Compliance, which is a fast-growing and dynamic business. The analyst would also have a better understanding of the financial system as a whole, as well as the components of a successful anti-money laundering compliance program.
Financial Risk Management (FRM) – The FRM section includes Market, Liquidity, and Capital risk management, and the analyst will work on projects such as investment portfolio analysis, interest rate risk (IRR), and capital and liquidity stress testing.
How to become a risk management intern
If you are interested in becoming a risk management intern, one of the first things to consider is how much education you need. We have determined that 70.3% of risk management interns have a bachelor's degree. In terms of higher education level, we found that 16.7% of risk management interns have a master's degree. Although most risk management interns have a college degree, only a high school degree or GED can become an intern (Bright network 2020)
When studying how to become a risk management intern, choosing the right major is always an important step. When we research the most common risk management internship specialties, we find that they are most often earning a bachelor's or master's degree.
You may find that other work experience will help you become a risk management intern. In fact, many risk management internships require experience in roles such as internships. At the same time, many risk management interns also have professional experience in financial internships or volunteer roles.
References
https://www.brightnetwork.co.uk/career-path-guides/insurance-risk-management/risk-management-popular/
https://www.zippia.com/risk-management-internship-jobs/
https://www.regions.com/about-regions/careers/emerging-talent/risk-management-intern
Submitted By: Ananya Mangwani, Member of Student Risk Club (SRC)