An interview series by IRM India that aims to understand the importance of risk management from the perspective of different individuals and businesses.
Answers as shared by the interviewees with IRM India.
Mihir Shah is the Executive Director of Vipul Organics, a leading manufacturer of pigments, pigment Dispersion, dyestuff and food colors with presence in more than 45 countries. Mihir pursued MBA in Pharmacy from NMIMS and joined his family business thereafter.
How has the Covid-19 impacted you and your organisation?
Vipul Organics Ltd is a pigment/ colour producing company. We have 4 manufacturing plants located within Maharashtra, India. Ongoing Covid-19 pandemic is an unprecedented event wherein none of us were prepared. Since the lockdown announcement happened overnight, there was a very limited time to complete the production in process. In a chemical factory, it is very risky to keep the material in process. The risk involves safety of the plant as well as decomposition of the material in process. With the multiple locations of operation, it was challenging to understand and take quick steps to take care of the batches in process.
March being the financial year ending, many efforts were made to push sales. However because of the lockdown, all the ready to dispatch stock was at standstill.
This affected the annual turnover of the company deeply. Our customer base includes paint, printing ink, plastic and textile customers. Paint and textile industry has been the most affected industry since the disposable income has gone down, the consumption of these products has been impacted. Overall we have seen many orders in export as well as domestic market being cancelled. Few of our key operators and workers left for their hometown out of fear. and uncertainty thus causing our key operations at stand still
What are some of the risk mitigation strategies and crisis management plans you have implemented?
We have undertaken some key initiatives for risk mitigation:
Sanitisation of our manufacturing units on a daily basis
Before entering the factory, our workers are duly screened for checking temperature and hand sanitised
We have given disposable masks to all workers and employees
We have made provision for accommodating close to 40% of our workers to station at the factory by providing them food, sanitisation and accommodation so that there is no risk of them going out of the plant and coming in contact with any infection
We have arranged for pick up and drop for all the employees
We have paid all workers salary for the month of march as well as April in spite of them not working. This was done so that they are incentivised to work in freely in the times ahead and take care of their family.
We have also enhanced our IT ecosystem to enable employees to work from home in a better way.
Social distancing is also maintained thoroughly in the organization in offices, labs and canteen
As a second generation entrepreneur of a family run business, what's your view on risk management and its education after the Covid-19?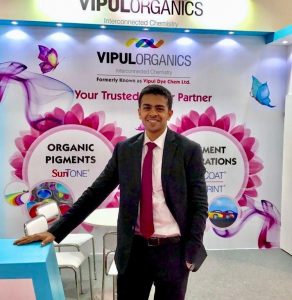 I sincerely feel that the concept of work from home needs to be thought through in a way to make the employees really accountable and providing value to the organization. Currently, I have observed that work from home is delivering efficiency of only 50-55%. Few employees also are enjoying free pass taking undue advantage of the situation. Going forward we need to learn to live with COVID -19. As our Hon. Prime Minister also says now, " Jaan bhi, Jahan bhi". Employees need to be made aware that life is indeed utmost important but balance between work and life is equally important for survival at this moment and eventually for growth at a later stage when the pandemic reaches its plateau phase. We need to create an ecosystem wherein each employee is reviewed more closely as compared to the normal scenario in order to get real work done in a time bound manner. Sustainability of an organization would be in question if this ecosystem and culture is not created. In areas wherein personal interaction/ paper work was involved such as marketing, meeting customers, banking work, legal compliances, now needs to be carried out remotely.
We are working on establishing this concept through interactive tutorials, webinars, marketing presentation, encouraging use of online government portals etc.
What's your lockdown exit and business restart strategy?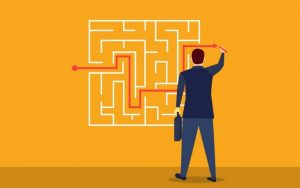 We are constantly in touch with our customers and understanding the feel of the market so that we know the markets and application to focus on post lockdown.
We have re-formulated our budget for the year by making it tight to maintain a healthy cash flow cycles. Efforts are also being made in increasing efficiency at manufacturing units and lowering the operating cost. We are also interacting with various departments, and formulating new SOP of working wherein physical presence of the person is not necessarily required all the time to carry out the functions of business. We are honing our skills and learning about new IT platforms which can aid us to make entire organization work remotely. At this moment, we are also very focussed on Supply chain management to ensure that inventory is not carried for long at the same time, keeping substantial inventory in stock since any of us in the ecosystem may suffer Covid related challenges which can affect the operations any time in the future.
The Institute of Risk Management, headquartered in the UK, is the world's leading professional body for enterprise risk management (ERM) qualifications driving excellence since 30+ years across 143 countries. IRM's Global Qualifications (Level 1 to Level 5) are now available in India through 360 exam centers.