An interview series by IRM India that aims to understand the importance of risk management from the perspective of different individuals and businesses.
Answers as shared by the interviewees with IRM India Affiliate.
Cyrus Sethna is from Mumbai and Co-Founder of EASA International. EASA is an online solution that facilitates easy visa services for travellers & travel agents across India. He has studied MSc International Management from University of Surrey, UK with graduation in Bachelor of Mass Media from H.R. College, Mumbai.
What's your story and why did you start EASA?
The thought of starting EASA almost came out of nowhere. Growing up as a kid with dyslexia in Cathedral & John Connon School is probably the hardest thing I've gone through. The ICSE system does not value anything apart from one's ability to rote learn. To top it all, the school I spent 10 years of my life in, made it very difficult for me. I just couldn't get through exams, even though I am certain that I put in a lot more work and effort than most in my class. But with a lot of extra help from my mother, in particular, tuition teachers and maybe one or two teachers in school, I still persevered to do my best. I had to find creative ways of learning, memorising and expressing my thoughts. I had to accept failure as a normality and hard work as a necessity. Looking back, maybe I have this terrible education system to thank! After school I was immensely lucky to have joined H.R. College in Mumbai. The college, Principal, faculty and culture got me out of my comfort zone and made me believe I could do anything successfully- from running a college society to securing the 5th rank in my undergraduate studies. However, once graduated I was still unaware of what I wanted to do with my life, so I packed my bags to go do my MSc at the University of Surrey in the UK. After that year, I still had no plan. Luckily for me, my former college Principal, Dr Indu Shahani gave me the opportunity of starting India's first Entrepreneurship Business school alongside her and a few other brilliant people. That learning experience was great and that is where I caught the 'entrepreneurship bug'. Everyday I learnt new things, from finance & marketing to data science & technology, and I picked up some invaluable skills along the way. I was constantly questioning different business ideas and dreaming of the day I could start my own company.
Finally, my business partner Nihal & I stumbled upon a random but simple business idea at work- automate the visa application process through an app. We ran with the idea, built prototypes, business models and pitched to several companies for partnerships. Six months into this roller-coaster of cold-calls and failures, we finally got our first break of funding with Travelport to join their accelerator program.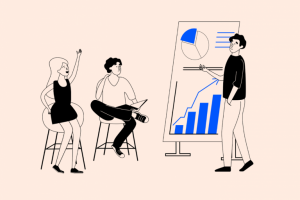 With that advantage we tweaked our business several times, in order to be relevant. Almost from the start our main priority was to remain profitable but also strive towards our mission- making visa applications easier for our clients. I can't say I am passionate about visa applications but I am certainly enthusiastic about my work, and proud of the company I have built with Nihal.
In your entrepreneurial journey, I'm sure you've seen many ups and downs – what are some of the biggest risks you have faced or face in a pre and post crisis world?
Like I said before, failure is something that doesn't deter me too much. I am not a big a risk-taker either, so I find it easy to strike that balance. That being said, we have experienced several hardships through this journey. When you start any business (especially as a 24 year old), you'll find a lot of resistance from people whom you try to do business with. You have to learn to explain your business in 30 seconds and get people to believe in you. When you are a nobody, coming through this 'initial journey' is the hardest part. Our first six months were quite shabby, but like two naive children we continued knocking on various doors and finally managed to capitalize on one big opportunity. This was a game changer for us. Apart from that, I'd say our biggest 'downer' has to be unhappy clients. The nature of our business is very high-stress and sometimes we are blamed when a visa gets delayed or rejected, but most of the time, the situation is out of anyone's control. Luckily we've tried to be as particular as possible but the handful of unhappy customers really upsets both Nihal and me when we think of it. Looking back at the 'pre crisis world' – it was like a fairytale! We were hiring people, processing large volumes of applications, making profits, and had become experts in our field of work. I guess a culmination of several smaller risks led us to this stage, although one can never be too sure. But the Post-crisis world is where we took our biggest risk- keeping our company alive by paying our full team, keeping our office and filing our tax returns where needed. It'll take months or maybe a year to get back to the volume of work that we were doing, but when we do, I'm sure it'll be worth it. We've also had a lot of advisors telling us to "cut off the fat in these times". I guess when you're a big company with high amounts of debt and interest dues, that is the only option. But my partner tells me we're safe for a few months, and I trust his math!
My message to all founders is to be a little selfless in times like these. If you run a company, own the risk. Don't make your employees slog for you and then cut their salaries or lay them off, it's unlikely they have the same level of passion as you do.
This message is especially for start ups in healthcare, online learning and fintech to name a few. This is your time to shine, not make excuses. To some of the founders that have raised huge rounds of funding- I know dealing with investors is tricky but it's important to do the right thing. No one said it was easy, but figure it out, as it is your duty.
Entrepreneurs are risk managers by virtue of their problem solving capabilities – how have you used risk management in reducing the impact of potential high risk events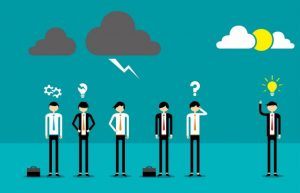 I am extremely passionate about sport, and tennis in particular. If I could go back in time, I'd train hard to become a professional athlete, maybe. Every sport is unique and tells it's own story. So whenever I want to get a bit philosophical, I like to draw pararells between tennis and life. I think playing the sport for many years has taught me the importance of a strong mind and thinking tactfully (both of which I struggle with as a player). You can't just go out everyday and expect to hit winners on every point. The same applies to business and risk taking- it's like a 5 set tennis match, which you need to play at least 5 days a week. Your goal is to win, but with dignity. Very often things won't go your way and you'll have to think hard to get yourself out of a negative situation. I can go on and on connecting the dots but I don't think that would be of interest to many people. However, I have learnt that risk management is not just about taking risks, but also being prepared for a problem in advance. When it comes to taking risks, I prefer to first look at my desired outcome and then assess what it is that needs to be done. If the stakes are too high, I usually tend to backtrack and play things more conservatively.
The other part of risk management is being prepared for any situation. I think this pandemic has been a wake up call for everyone. We've often been taught the importance of saving money for a rainy day. Now a storm has hit us and thankfully my partner who manages our finances has made sure we are safe.
Had we mindlessly raised rounds of money, hired more people than we could afford, and used company expenses carelessly, we would be in a difficult situation today. On the other hand, we have taken a big risk just to keep our company going through this pandemic. I am no expert on risk taking and perhaps my skepticism towards taking risks has hampered our company's growth to an extent, but you can never know what could have been. As long as I have followed my gut, I tend to be happy, regardless of the outcome.
What's your advise to fellow entrepreneurs especially those looking to venture out in the travel industry?
I guess, a general rule of thumb for any aspiring entrepreneur is to create something that people want. The second piece of advice is that the best type of money is your customers' money and not funds from external investors. Of course, sometimes you will need an external source of funding to grow your company, but take it only if you really require it. There is a misconception that raising large amounts of money equates to success but that could not be further from the truth. Additionally, I would strongly advise that you find a channel to sell your product or service. Just trying to go 'viral' or spending money on marketing isn't a sustainable strategy. EASA has succeeded because we've built excellent relations with our online and offline travel agent partners. Hopefully one day we will finally manage to tie up directly with an embassy. The idea is to keep building meaningful connections. For many people like me, this could be unnerving at first, but start and eventually it gets easier.
Finally, for those who want to venture into the travel industry – be realistic. Just like many other industries, the travel space is also very saturated. What makes it unique is that there are few opportunities for online travel agents to be profitable. On the other hand, brick-and-mortar travel agencies are on the decline, but still emerge with much larger profits. In my opinion, they're still one of the most relevant parts of the industry- trust me on this! But the travel industry goes much beyond the concept of travel planning and bookings. Just be aware of how the industry works, find a gap you think you can bridge and get creative.
The Institute of Risk Management, headquartered in the UK, is the world's leading professional body for enterprise risk management (ERM) qualifications driving excellence since 30+ years across 143 countries. IRM's Global Qualifications (Level 1 to Level 5) are now available in India through IRM India Affiliate.